Year After Year, A Trusted name in the Neighbourhood!
Real Estate success is about providing service with integrity. At Bandel and Associates we believe that you should treat people the way you'd like to be treated and success will follow.
When you make the important decision to buy or sell a home, it's our commitment to you to ensure that all of your needs are met in a professional and honest manner. Find out more about the Bandel & Associates team below, or contact us with any questions or needs you may have.
Gabe Bandel, REALTOR®
Gabe brings over 30 years of experience and training as a professional REALTOR, and has sold hundreds of homes, apartments and town homes, working with both buyers and sellers in Vancouver. Gabe has achieved numerous awards and professional designations, including the Re/Max Lifetime Achievement, Hall of Fame Awards and the Real Estate Board of Greater Vancouver's - Gold Master Medallion status.
Gabe's background includes working in the home building and renovation industry, as well as completing extensive courses in Real Estate Sales and Marketing. With a university background in Economics and Computer Science, Gabe's highly focused approach provides him with an intimate knowledge of the Vancouver real estate market.
Gabe is a straight shooter who always tells his clients what he really believes! Gabe is also an aggressive negotiator willing to go the extra mile to get his clients the best possible outcome. Gabe's no pressure, easy to work with style has earned him a well respected position in the Vancouver real estate community.
Doron Bandel, REALTOR®
A dedicated professional Realtor that affords his clients peace of mind and the luxury of having fun while he guides clients to success in reaching their real estate goals. Doron has been a full-time licensed Realtor since 2002, starting his career in Portland Oregon and since 2012 has joined with his older brother Gabe in the family real estate business here in Vancouver BC.
But these details don't reveal the core of what makes Doron Bandel the professional Real Estate licensee whose clients return again and again – and send him their friends and family members. His enthusiasm for people and dedication to getting the job done right is what brings clients back year after year.
And, since the purchase or sale of a home is a major life event, Doron makes the process as much fun as possible. He wants his clients to enjoy reaching this milestone in their lives and to look back on this time with a smile. This goal is made easier by the fact that Doron possesses a knack for solving problems, great negotiating skills, a reputation in the real estate community that encourages cooperation, and an attitude that seeks the positive in every situation.
When it's time to relax, Doron enjoys traveling, scuba diving, sailing, sampling the local micro brews and participating/networking in various "Meet Up" groups. Married and a proud father of two grown children, Doron enjoys spending time with his family and is a great cook!
When you're looking for Vancouver area real estate professionals who will put your needs first, go above and beyond to help you reach your goals, and have fun along the way… call the Bandel family team!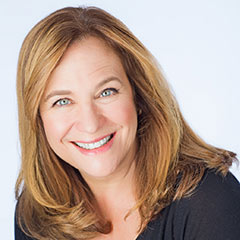 Tamar Bandel, Office Manager
Tamar has been an integral part of the Bandel "team" since 1998. As our full time office manager (& "unlicensed" assistant), Tamar ensures that everyone is on schedule and that all documentation is properly checked off and processed as required.
Tamar is also the friendly & calm voice on the phone that sets up all appointment requests and confirmations.
Married to Gabe for over 40+ years with 3 grown children, Tamar manages to keep our busy office all in line!
Have any Questions? Connect with Us.
When you make the decision to buy or sell a home, Gabe Bandel & Associates will provide a personal commitment to you to ensure that all of your needs are met in a professional and most importantly, an honest manner. Our strong moral compass reminds us that working with integrity is more important than simply making "the sale". Maintaining our excellent reputation is our first concern and we want everyone to feel we've achieved a win/win outcome for all concerned.
We invite you to browse our website, search property listings and visit our neighbourhood pages. When you're ready to go see a listing in person, or discuss your home selling/buying options or simply have a question, please feel free to contact our Bandel & Associates - family team.
By Mail
RE/MAX Select Realty c/o Bandel & Associates
4806 Main Street
Our goal is to respond to your inquiry within 24 hours... but usually quicker!